Safeguard Your Home with Disinfection Services in East Onondaga, NY
You can help restrict the extent of bacterial or viral infections by getting your home sanitized. Paul Davis offers residential sanitation solutions throughout East Onondaga, NY, that are comprehend enough to address the current pandemic. We adhere to strict guidelines of care to meet the needs of your home during this nationwide outbreak.
Disinfection Services – The Paul Davis Way
Your safety and our employees' safety is always a top priority at Paul Davis, especially with this current pandemic. Our devotion and skill ensure we are taking care of cleaning services the correct way during these unstable times. Our team has always answered back swiftly while adhering to the most recent information when we respond to any biological hazards, and now is no different.
Paul Davis pays close attention to information from the Centers of Disease Control and Prevention (CDC), the World Health Organization (WHO) and medical experts both nationwide and in East Onondaga, NY. By getting current and reliable information, we know we are implementing the necessary precautions for your health when we clean your home. Our cleanup and sanitation services are an excellent safety measure you can implement during COVID-19.
We Take the Necessary Steps for You
Transmission of COVID-19 is fairly easy when in close proximity to an infected person or when you touch your face after being in contact with the virus. The specialists at Paul Davis maintain cleanliness and adhere to CDC guidelines to make sure that we keep our customers safe. We frequently use hand sanitizer, wash hands for an appropriate amount of time with soap, disinfect surfaces and keep a safe distance of six feet from others.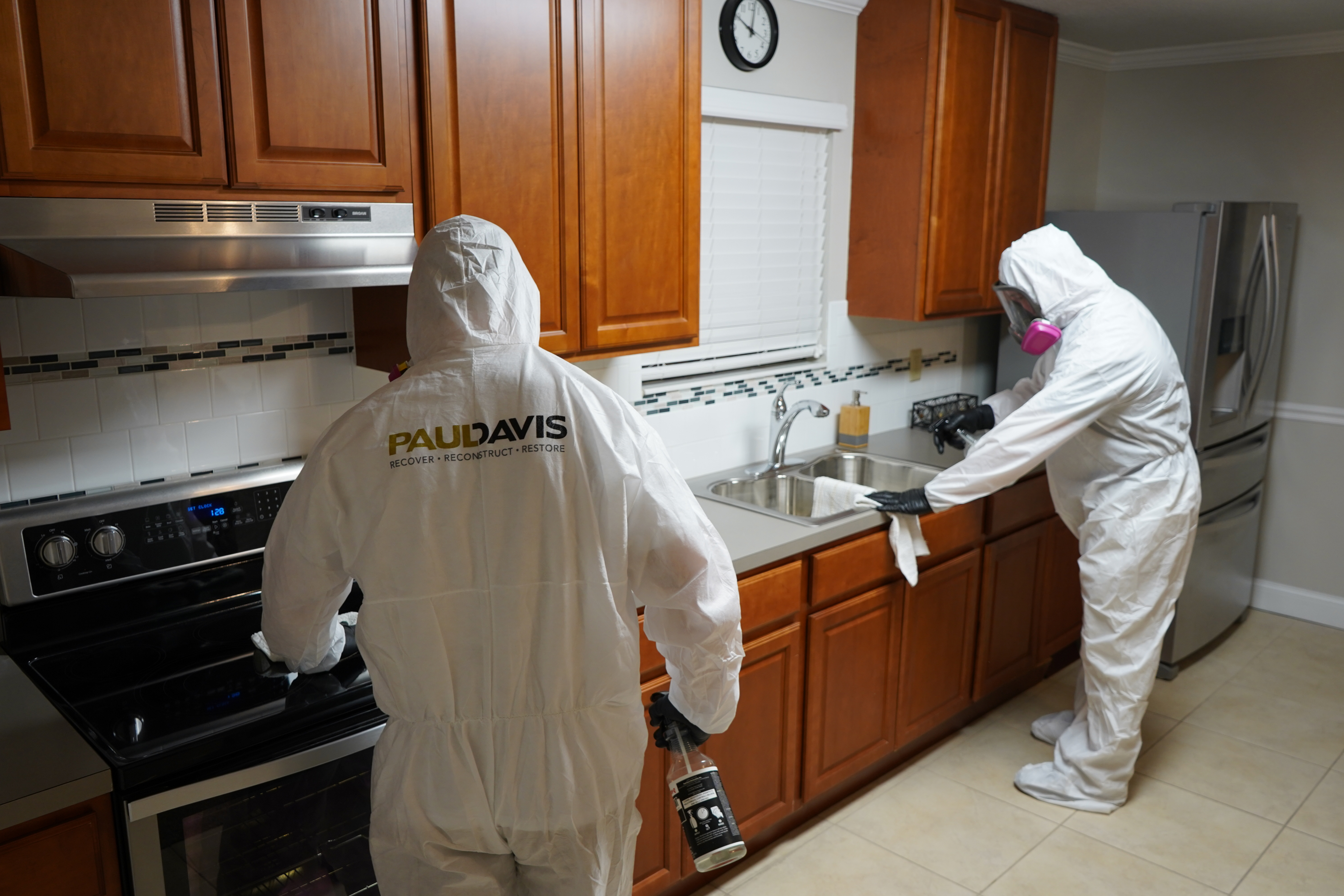 Let's Keep Everyone Safe
Sanitation is one of several services Paul Davis offers, and our background over the years is an advantage to you. We use the proper materials, techniques and equipment to combat viruses, bacteria, microbial growth and other pathogens, so you can count on us to deliver tranquility while we disinfect your home.